There's a plethora of brands and types of charging accessories for your electronic gadgets — how do you choose? Here are our current favorites that have proven reliable, convenient and reasonably priced.
Anker PowerPort (4 Port)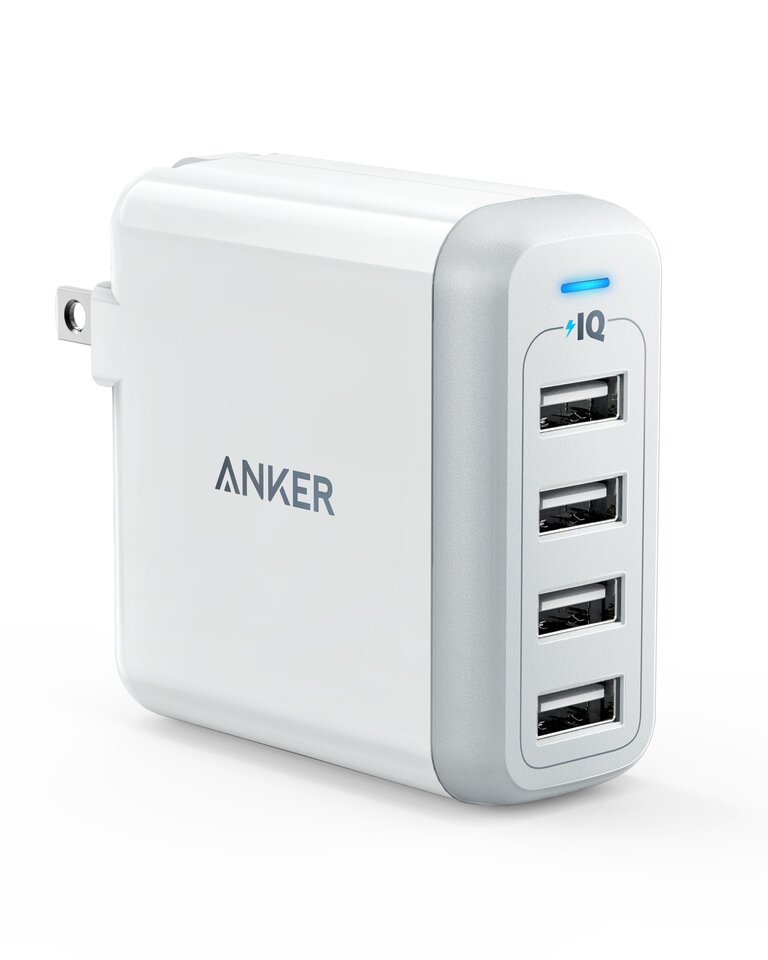 Convenient, easy to carry and with plenty of the still ubiquitous USB-A ports. (Source: Anker)
I am a longtime fan of any charger bearing the Anker name — Anker's chargers and cables are reliable, well made and come with great warranties (often lifetime). On the rare occasion I've needed to make use of the warranty, Anker made the process effortless, only extending my appreciation of the brand. One of my favorites that blends value and flexibility is the PowerPort (4 Port), which is slightly smaller in size to than my MacBook Pro power adapter and has four USB-A ports on the back. For an MSRP of $25.99, it is super convenient.
Anker, $25.99
Pros:
Convenient size and ample ports to charge a bunch of things at once.
Cons:
At least one USB-C port would really round out this great option.
RavPower PD Pioneer 30W USB C Wall Charger (Dual Port)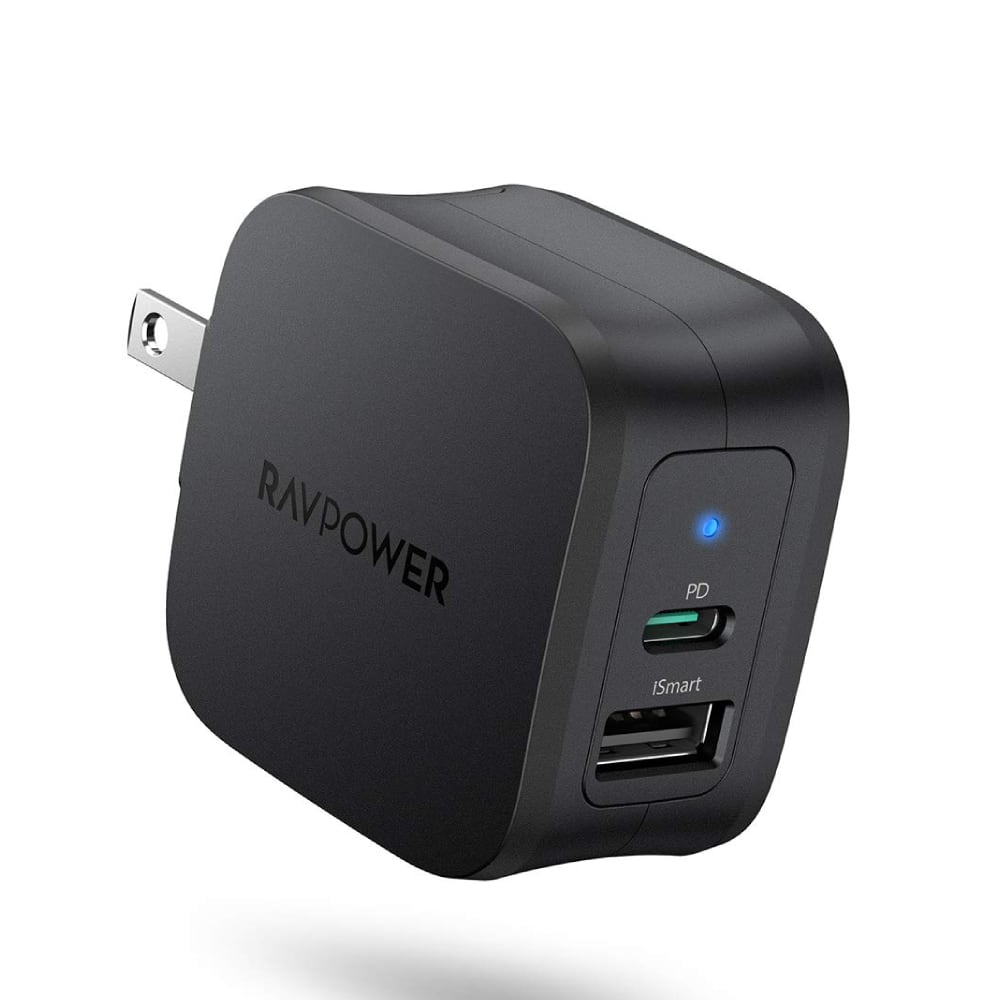 This charge is almost unbelievably small. (Source: RavPower)
If you are like me and find yourself straddling the USB Type-A and USB-C worlds, RavPower's diminutive 30W charger is a great compromise with one port for each. The size is very handy for travel. While 30W isn't really much for charging laptops or equivalently high powered devices (and only 18W comes through the USB-C port), it is more than enough to offer fast charging speeds for tablets, phones and the like. (RavPower officially states it charges the Nintendo Switch, too.) For my part, I carry this as part of my camera equipment for charging my EOS M6 Mark II; it does that well and can charge my iPad using the USB Type-A port at the same time. The MSRP is an easy to swallow $24.99.
RavPower, $24.99
Pros:
Incredibly compact and flexible with both a Type-A and Type-C port.
Cons:
Type-C Port only supports 18w of power delivery, less than Apple's latest iPhone charger.
RavPower Pioneer PD 30000mAh 90W Battery Pack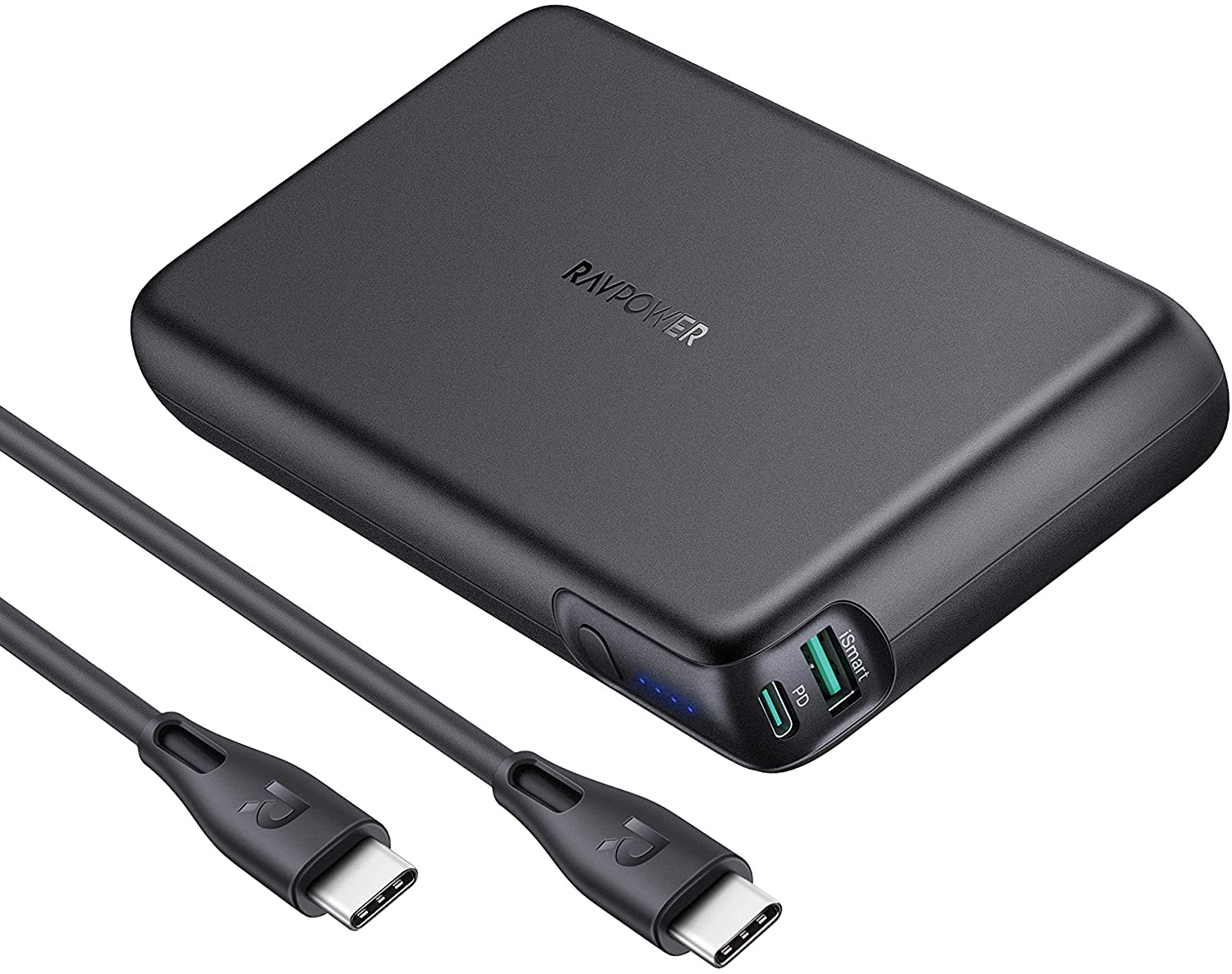 This battery pack won't ever be accused of being small, but it packs a big punch. (Source: RavPower)
If you need a serious power that can not only keep your cell phone and tablet going, but can actually keep your laptop going, too, this is a really nice pack to do just that. Capable of supplying 90W via USB-PD, this battery pack can keep even the power-hungry 16" MacBook Pro going for hours beyond when the internal battery is exhausted. While this battery pack is, perhaps, overkill for keeping your phone charged, it does also have a USB Type-A port perfectly capable of charging older devices just fine. At $75, it's price is reasonable, especially given that it includes a high quality RavPower USB-C to USB-C cable in the box.
RavPower, $74.99
Pros:
Enough power to keep a powerful laptop going; included USB-C cable.
Cons:
Larger size, lack of display to show percentage of battery available.