Jul 13, 2022
An Affordable, Feature-Rich Board Just Under the Radar
I've been on the hunt for the perfect keyboard for a while now, and the Royal Kludge RK100 offers an attractive option from a well-established brand that falls just below the attention around Kickstarter stars Epomaker and Keychron. In so many ways, this keyboard checks every box I was looking for and for a remarkably good price. Let's give it a spin.
I have written elsewhere on the advantages of mechanical keyboards. You can type faster, they feel better on your fingers and that "feels better" portion also translates into "better for you," as mechanical keyboards can reduce the risk of repetitive stress injuries.
Many gamers also prefer mechanical keyboards for their responsiveness, although while Royal Kludge markets itself as a gaming keyboard company, this model comes in an attractive, but understated set of color schemes suitable for those of us who don't want our keyboards to detract from actual work. I was excited when I discovered this particular mechanical keyboard since it was decidedly not a gamer board, offered Mac compatibility, came with durable and attractive PBT keycaps and rang in the low-middle price range for a wireless mechanical board at $80.
Both the "classic" color scheme of this review and the "carbon" option (which looks like a tasteful time warp from the 1980's) are attractive. If you want the keyboard to be as understated as possible, the largely monochrome "classic" design is perfect. The keys have clear, easy to read legends in a font that is pleasantly quiet.
The keyboard is backlit with an attractive, icy blue backlight. Unlike many boards today, it doesn't let you change the color, but if you are like me, its single color is about what I try to set RGB customizable backlit keyboards to. For an office or study setting, the lighting is subtle and just about perfect.
My good friend and colleague Eduardo Sanchez would appreciate that this keyboard features a full numpad much like the Keychron K4 that he reviewed a few months back. Both this board and the K4 offer a variation of a classic "full" layout. Whether you like it or not will be a matter of taste (and perhaps time for adjustment) since both the RK100 and K4 push the numpad up against the rest of the keys without the traditional space between. On these sorts of layouts, I find I sometimes hit the wrong key, but after an adjustment period, it isn't too bad and the compact, yet full layout is nice.
The keyboard has a series of LED indicator lights on the front of the board, noting the lock keys, mode and battery status.
The board's plastic casing is a tad thinner than what we've seen on Epomaker boards such as the GK68XS I reviewed last fall, but like the Keychron K-series boards. Though the plastic doesn't look that sturdy, the keyboard feels quite solid and has a nice weight to it that keeps it in place on the desk in a very satisfying way.
Like the other keyboards we've tested, this one is both Mac and Windows compatible with dedicated modes for each to adjust for the layout differences on keys such as Command and Option, on the Mac. However, unlike Epomaker and Keychron this is a Windows-first keyboard, with only Windows legends on the keys (and no replacement Mac-themed keys with labels such as "Command").
For the most part this is livable and workable within muscle memory, although disappointingly, switching to Mac-mode does not adjust the multimedia/function row keys appropriately and so while it has labels for things such as "play" and volume control, none of these are in the right place for Mac users. Technical support seemed to suggest switching to Mac-mode should fix this, but we were unable to resolve the problem. The incorrect legends on the media keys really played with my head, since unlike the Command, Option and Control keys, I don't have media keys – which often end up in different places on different computers – stored in muscle memory.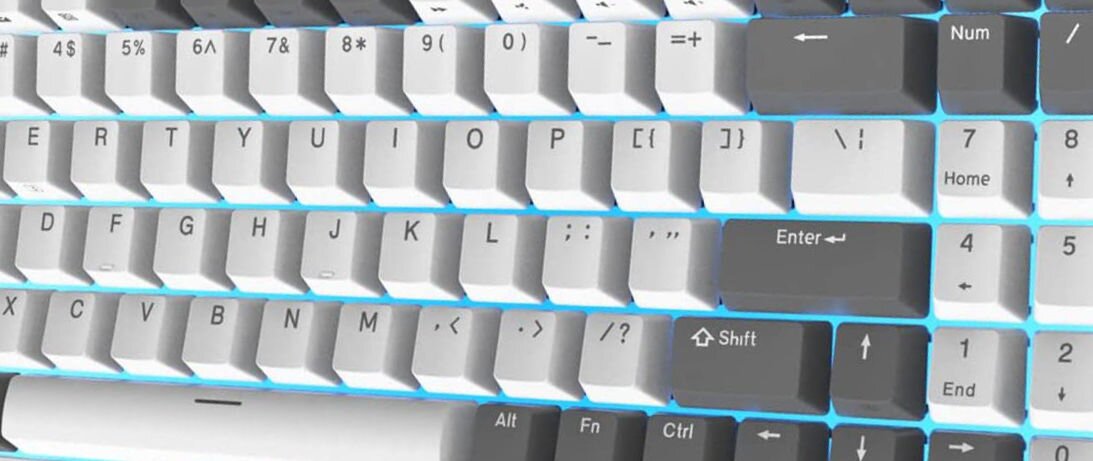 The keycaps and their legends are attractively understated, neither boring nor flashy. (Credit: Royal Kludge)
Battery life is very good to the point that I was almost surprised after weeks of use that suddenly it did, in fact, need a charge. Like most modern keyboards, it has a USB-C port for charging. Unlike many wireless keyboards, it also has a two port USB-A hub; if you chose to use it in wired mode, you can plug other accessories into the keyboard. Another less common addition is a 2.4 GHz wireless dongle that can be stored on the bottom of the board when not in use, which allows the keyboard to function wirelessly with a non-Bluetooth computer (or a computer that acts finicky for any reason with a Bluetooth keyboard). Yes, this keyboard is a tri-mode, wired/Bluetooth/2.4 GHz board; not unheard of, but not common, either.
Royal Kludge also provides customization software for Windows users that can adjust the key layout when the keyboard is wired, although sadly no equivalent is available for Mac users.
Typing quality is reasonably good, especially for the price range. The PBT keycaps are a big selling point of this keyboard, like those of Epomaker, since keys made with that material are wear resistant and won't get the tell-tale smoothness and shine that gradually degrades ABS keycaps. The light texture on them is pleasant. While the keys aren't as satisfying as those on Epomaker or Das Keyboard boards we have tested, I put them a notch above the standard caps on Keychron's K-series boards.
One oddity about this keyboard is while it is made by Royal Kludge, the main Royal Kludge distributor in the United States does not distribute this keyboard. So, when I reached out to the U.S. distributor for help with the media key situation mentioned above, they were unable to help. While contacting the company that sells it on Amazon did lead to me (unsuccessfully) reaching tech support, this doesn't instill the most confidence.
While I had high anticipation for the keyboard, my initial reaction when I used it was disappointment. The keycaps while nice, are not quite as nice as Epomaker's. The smooshed full key layout is an acquired taste some may love, but I find I prefer either a true full keyboard or a ten-keyless one that drops the numpad entirely. Superficially, the lack of Mac-centric keycap replacements bothers me, as well, though I can ignore it. Less superficially, the lack of Mac-centric media keys (or remapping of them when in Mac-mode), makes the media key legends worse than if they had no legends at all, since I feel the pull to press a particular key, only to find I've pressed the wrong one.
That said, I keep pulling the board off the shelf after using it for months. It works well every time. I like the sound of the keys and the way it feels under my fingers. Enough of my complaints are specifically Mac user complaints, that were I a Windows user, my mood would shift from "a workable board with flaws" to a "really great keyboard with a few caveats." If you can find a workable, Mac-friendly set of replacement key caps, that might even make this a good Mac-user keyboard, covering the media key annoyance, though replacing the keycaps takes away the advantage of it coming out of the box with PBT keycaps.
While the flaws are grating enough this will probably never be my daily driver keyboard, its pleasant build quality, versatility, great battery life and reasonable price make it worth a look. Is it a daily driver for you? Especially if you are a Windows user looking for a keyboard with a numpad that is as compact as possible, it might just be. (Royal Kludge, $79 on Amazon.)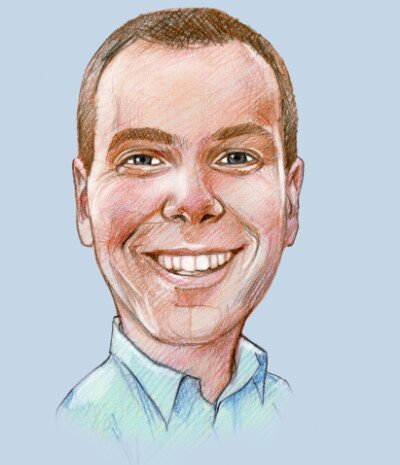 Timothy R. Butler is Editor-in-Chief of Open for Business. He also serves as a pastor at Little Hills Church and FaithTree Christian Fellowship.