Oct 11, 2023
With the artificial "holiday" of the "Prime Deal Days" going on right now, there are plenty of mediocre deals, but a few you may want to nab before it ends tonight.
More deals will be added throughout the day.
Bluetooth Audio: Powerbeats Pro
One of the hidden gems of Apple's earbud lineup is its Beats branded Powerbeats Pro. Over-the-ear buds that stay in even when using them while physically quite active, they sport the same H1 chip that graces many AirPods, allowing them to seamlessly switch between Apple devices. (The Beats' lineup is also more Android friendly than other Apple Bluetooth headsets.) While the AirPods are superior in many ways, the Powerbeats' fantastic battery life and good sound make them an attractive option, especially at Woot's surprisingly low price of $130.
Connectivity: Anker PowerExpand 5-in-1 Thunderbolt 4 Mini Dock
Now that most computers and tablets have moved to USB Type-C and Thunderbolt, it is logical to want to pick up a USB hub using the new, better connector (and its accompanying performance advantages). Unfortunately, USB hubs that support USB-C aren't nearly as affordable as traditional hubs. Good news: this Anker hub is nearly half-off today at $101.98 and provides excellent performance for USB-C and Thunderbolt devices, including Apple Silicon computers.
Streaming: Roku Streaming Stick 4K
While I am a fan of the Apple TV and its tvOS, it is hard to beat Roku for its value proposition, especially now that it supports AirPlay, allowing Apple devices to "cast" their screens to it just like Apple's more expensive box. Virtually every streaming service supports Roku and its interface is nearly as intuitive as the more expensive tvOS. Unlike the similarly priced Amazon Fire TV options, Roku doesn't make you feel like you're living in an Amazon advertisement that can do streaming as a side gig. The best-for-most-people Streaming Stick 4K, which features a very nice voice control capable remote, is on sale for about 20% off today, ringing in at just $37.00 at Walmart.
Tablet Computing: iPad (9th Generation)
The A13-powered base model iPad remains an excellent tablet that surpasses anything else in its price range in performance. While the more expensive 10th generation model offers the bezel-less display and USB-C of the higher end models, for most people this model remains enough and it is back at the lowest price we've seen: $249 at Amazon (Affiliate Link).
Security and Smart Home: Wyze Cam v3
Wyze has made a name for itself producing really cheap smart home cameras that are good. Their cameras and app are both better than many of the others, including the similarly priced, Amazon-owned Blink. While the trend has been towards monthly fees for cloud storage of these devices, and Wyze does offer a low-priced monthly plan, even without, Wyze Cams work better than most. Their Prime Deal Days offer of three indoor/outdoor Wyze Cam v3's available for $69.99 direct from Wyze is an excellent place to start, whether for security or to spot wildlife in your yard.
Emergency Power: Jackery Explorer 240
These large-capacity batteries are great if the power goes out this winter. With both USB outlets for electronics and a standard AC outlet for everything else, this is a great emergency item to have for both safety and convenience. It's also handy for when you simply need power where there isn't any available. It's reduced significantly right now at Walmart, selling for $167.99.
Smart Watch: Apple Watch SE (2020)
The cost of buying an older smartwatch model is that it won't receive updates for as long, but the first-generation Apple Watch SE should still have several years of updates before hitting the end of the road. At $149 at Walmart, it's a great option if you want a smartwatch that is more than a novelty device, but isn't so expensive that you have to be in constant fear of damaging it.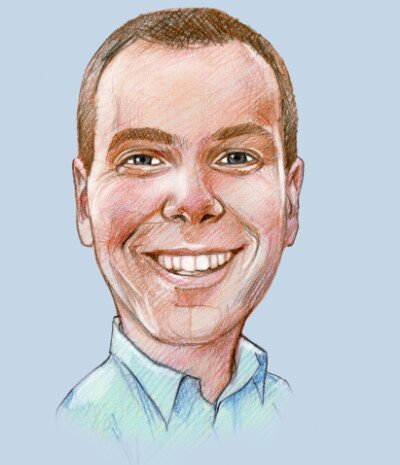 Timothy R. Butler is Editor-in-Chief of Open for Business. He also serves as a pastor at Little Hills Church and FaithTree Christian Fellowship.