Jul 24, 2020
Vava's 8-in-1 USB-C Hub Works Great on Modern Computers; Just Fine on Old Ones,
After hanging onto my trusty (and non-butterfly keyboard equipped) 15" MacBook Pro for five years, when Apple finally ditched the butterfly keyboard and offered perhaps the most impressive Mac upgrade since 2012's Retina MacBook Pro, I knew it was time to upgrade. Coming from the long forgotten days of 2015 into the present of 2020 means buying totally into USB-C and that meant I was going to face some growing pains with a new system. A good USB-C hub makes the move much easier.
When I'm at my desk, I've come to depend heavily on Thunderbolt docks — Caldigit make some great ones and backs them with excellent service — but I wanted a convenient way to use older USB-A devices, connect to Ethernet and download photos from my camera when away from the desk. Early, poorly made USB-C devices with power delivery managed to fry computers, so I wanted to get one that was from a brand I trusted - not just a random one off of Amazon. While Vava is new to me, it is a sister brand to RavPower, a reputable maker of chargers and cables, so when they were kind enough to offer one of their 8-and-1 hubs for review, I was game to try it.
This hub ticks the boxes for me: it gives me access to USB-A ports and a USB ethernet adapter for when I'm doing video streaming and don't want to depend on Wi-Fi. Though not as big of priority for me in a hub, it also has an HDMI out for connecting it to a display or projector. It looks nice on the desk, matches the Space Gray of my MacBook Pro and has a grippy rubber bottom so that it doesn't slide around unnecessarily.
Ethernet connectivity was great and didn't give me any hiccups — it was immediately detected and my Mac connected at gigabit speeds. Likewise, I tested it with an external SSD (which, coincidentally, is from RavPower) and it worked at only a slightly slower speed than when connected directly (see my second screenshot). One should expect a slight degradation when connecting through a hub and that degradation was slight, so it is nothing to worry about. Reading an SD card didn't reach the maximum rated card speed, but was fast enough for almost any conceivable use.
At this point, I went on a bit of a flight of fancy: I haven't entirely abandoned my older, non-USB-C Macs and it'd be nice if I could use one hub between computers. A very cheap USB-C to USB-A adapter worked just fine to make this my one USB hub for old and new systems. The Vava hub works great as a USB 3.x hub and gigabit Ethernet adapter when adapted to a USB 3.0 equipped system.
The benefits of USB-C on my new MacBook Pro and a still fine hub for my old MacBook Pro? Yes, that made me a little giddy.
A few caveats — the hub isn't perfect. One of the USB ports is USB 2.0. The product specs say this upfront, but if you are not paying attention, you might end up accidentally using this much slower port since it looks almost indistinguishable from the two USB 3.0 ports on the opposite side of the device. The only indication it isn't USB 3.0 is the lack of the blue coloration of the connector that PC (but not Mac) USB 3.0 ports use. For Mac users, accustomed to Apple's monotone color scheme, that lack of blue is not exactly the best warning sign that you are about to use a vastly inferior port. It's hard to imagine what amount of cost savings justified the design decision not to make all the ports USB 3.x.
There's a similar story with the USB-C PD port that is included so that the hub can pass power through the hub to your USB-C computer for charging. USB Power Delivery support in a hub is a very nice feature that lets you plug just one cable into your computer in order to connect your display, accessories and power. However, if you're like me, you'll be tempted to explore if that USB-C port could serve to daisy chain other USB-C devices. Disappointingly, the answer is "no."
While I was able to connect a USB-C device through that port, I once again only got USB 2.0 speeds, not USB 3.0/3.2 speeds. As I noted on the other USB 2.0 port, the product information never claims anything different from what I observed, but if you are not paying attention, you might miss those details and get excited that this hub has a USB-C port in addition to its compliment of USB-A ports.
So, is the Vava 8-in-1 hub perfect? No, but my above complaints are mere quibbles unlikely to detract from day-to-day use. It is probably the best compact USB hub I have ever had in my possession. It will not replace my Thunderbolt 3 dock on my desk, but it will find a place in my laptop bag, ready to spring into action whenever I need to connect to Ethernet, older USB devices or a projector.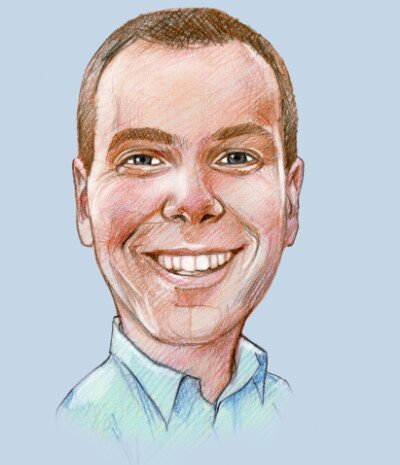 Timothy R. Butler is Editor-in-Chief of Open for Business. He also serves as a pastor at Little Hills Church and FaithTree Christian Fellowship.