Aug 18, 2020
The Budget Headphones that Replaced My Beats
While traveling last year, I lost my trusty pair of Beats Solo 2 headphones I had used for years; while I had been given a set of AirPods Pro for Christmas and they quickly became my all time favorite headphone option, some situations work better with over-the-ear headphones (for example, audio mixing and recording work) and I found myself in the market for a new pair to replace my Beats. That led me to the Vankyo C750's; they may just beat my Beats.
I'm may not be an audiophile, but I have good hearing and am enough of a perfectionist, that I've spent hours before searching for a small hiss or crackle in my audio setup. Given that, I had low expections of actually being satisified with a relatively unknown brand's answer to higher end over-the-ear headphones from Beats, Sony, Bose and the like. My expectation of muddy, poor sound was way off the mark.
The C750's sound quality is excellent. I heard details in tracks that I only usually hear in really high end sound systems. After seven months of AirPods Pro being my only earphones/headphones, I found these surprisingly comparable in audio quality. Each has its own advantages (more on that in a moment), but even without factoring in the Vankyo's price advantage — the headphones cost $47.99 as I write this — these are very good headphones. Stereo separation is superb on well recorded music tracks, highs and lows come out clear and it could do so while producing more volume than I was willing to subject my ears to.
I've only been using them for about a week, so I have not drained the battery yet, but so far battery life seems on course to meet the 30 hours of playtime advertised. Even accidentally forgetting to turn them off and letting them continue to play music from my phone for several hours unattended at one point didn't send me to the charger.
I appreciate that the set has USB-C for charging. With the C750's firmly located at the bottom end of their class in price, Vankyo could have – but didn't — cut corners and go with a Micro-USB port instead. If you have already plunged head first into the world of USB-C, you'll get why this is great. If you haven't, just wait until your phone, tablet, computer, Nintendo Switch and who knows what else all use the same port as most of them already do in 2020. Having one cable to rule them all is a pretty nice world to live in and the fact that unlike Micro-USB, it is a port type that is reversable only makes things better. The days of pulling off Bluetooth headphones to figure out which way to turn the Micro-USB cable are over.
They also went over and above by including both a soft cloth bag case AND a hard case for travel. What a nice surprise — even higher end options don't do that! Nothing about this pair of headphones feels cheap, even though the price is incredibly low for what these offer.
There are a couple of big advantages to a good pair of over ear headphones like this one in this era that is fascinated with wireless earbuds. First, you get excellent passive noise cancelation simply by virtue of the way the phones cup your ears. The Vankyos are more comfortable on my ears than my old Beats, with really soft padding that felt nice and, helpfully, seal out a lot of sound even with active noise cancelation off. I appreciate the ample padding on the top, too — headphones sometimes give me a headache from pressing down on the top of my large head, but these do not.
Second, and one of the big reasons I needed this pair: sometimes you still have a reason to plug in a pair of headphones using a wire. Unbelievable as that may be years after Apple "courageously" killed off the headphone jack, not everything is (or should be) wireless just yet.
I've been doing a lot of live streaming work during the pandemic and I needed a good quality pair of headphones for monitoring output from a soundboard. While my AirPods sound great, without adding a Bluetooth transmitter, there's no way for me to use them with a soundboard and the last thing I want to do is introduce needless complexity that keeps me from hearing the "truth" of how the sound output sounds straight from the board. These Vankyos work great hooked up to my board — much better than the el cheapo pair I bought before running across these. That sort of flexibility is something I appreciated with my Beats and appreciate with these.
What are the cons? Well, if you are like me and have grown accustomed to the discreetness of earbuds, headphones like these are (obviously) bulky. I like the lightness of AirPods a lot, but let's be honest: if you are looking at these you already know that these are unapologetically big — it comes with the territory and I doubt you'll find anything for less than $200 that is an earbud with as good of sound isolation.
Coming from AirPods as a user who primarily stays within Apple's ecosystem, the lack of Apple's proprietary W1 chip with its automatic pairing between all of your iCloud devices is a bummer, but I couldn't justify the price difference to jump to a new pair of W1-equipped Beats just to get that and I do think I actually prefer the "feel" of the sound on this pair over my old Solos.
A few other quibbles should be mentioned, at least in passing. I do not find the active noise cancelation particularly impressive. While I can hear it introduce some white noise, sounds around me were about as noticeable to me with it on or off (contrary to the AirPods Pro, where the cancelation's effect is dramatically positive). As I have already noted, the passive noise cancelation works great, so this is not a big deal for me, but I'd recommend viewing these as very good, passive noise cancelation headphones and see any benefit from "ANC" as a cherry on top.
On a very petty note: I wish the included patch cabled for plugging into wired devices was a tad longer; but it is a standard audio patch cable and can be easily swapped for something longer if you'd like for just a few bucks at Amazon or Best Buy.
So, will these replace my AirPods Pro? No, I love their size, I love their integration with the Apple ecosystem and I love the ability to go from full noise cancelation to "transparency," where I can hear my surroundings, with a tap of the earbud. However, if you are like me and have need of an over-the-ear headphone for one reason or another, I'd give these serious consideration (Vankyo; $47.99 on Amazon).
---
Disclosure: the manufacturer provided these headphones for review, but they were not given the review ahead of press time or allowed to influence it. OFB Labs only accepts editorial access to products if we can give the review we feel the product genuinely deserves. Also, the article may contain affiliate links to retailers selling the product reviewed; these links help fund the publication of OFB.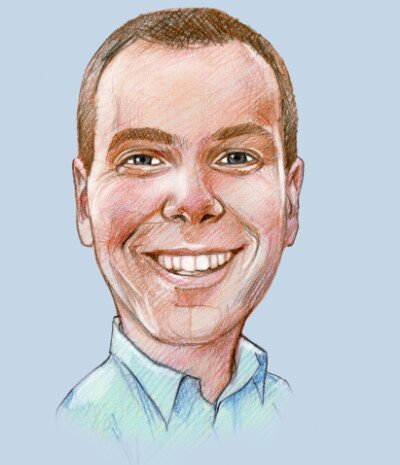 Timothy R. Butler is Editor-in-Chief of Open for Business. He also serves as a pastor at Little Hills Church and FaithTree Christian Fellowship.